Innovation is tough because it shakes things up and creates new daily routines that undermine the old ones. Taking on risk takes guts, but how else can you get out of a rut if you do not create new competitive advantages? How long will it take your competitors to render your business model obsolete or sink your company with their cut-throat pricing?
We need to bear several things in mind when innovating:
First, take full advantage of technology. I know many business people who are happy with their firm's innovation, and who are willing to innovate when it comes to the business, marketing or organisational model so long as it is part of the company's classic value proposition. However, we are in the throes of a technological revolution, and nothing confers greater competitive advantages than one's own technology. Proprietary technology erects the highest barriers to entry for a company's competitors. Nothing has as much disruptive potential as a new technology.
Second, build a business ecosystem around your company. One compelling reason for doing this is that it is hard to change your mindset overnight. Inevitably, a firm's thinking and habits are strongly shaped by past experience. That is why it is unlikely that new knowledge will be found within the organisation. The status quo will never lead the needed transformation. Fresh new ideas will be found beyond the firm's bounds – at technology centres, in research groups and among expert consultants.
---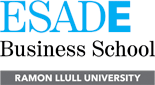 About ESADE
Founded in 1958, ESADE ranks among the top ten business schools in Europe in the most important International MBA, Executive Education and university programme rankings. ESADE has agreements and works with over 100 universities and business schools worldwide. The school offers doctoral programmes in management studies and conducts cutting-edge research in the fields of Data Science & Market Decisions, Economics & Finance, Entrepreneurship, Globalisation & Geopolitics, Governance, Innovation & Operations, Strategy, Leadership & People Management and Social Innovation.
© ESADE Innovation is tough because it shakes things up and creates new daily routines that undermine the old ones. Taking on risk takes guts, but how else can you get out of a rut if you do not create new competitive advantages? How long will it take your competitors to render your business model obsolete or […]