Rapid R&I Force: Post-COVID, can we create a reserve force of deep-tech innovation?
A Science | Business webcast conference, supported by ATTRACT (8th of June, 15:00-16:00 CET)
In the COVID-19 crisis, we have all seen how important it is to have a ready supply of smart researchers, clever innovators and entrepreneurial companies with disruptive ideas and technologies that could pivot quickly into vaccine, treatment, health app or other solutions. In the EU, it happened just-in-time with a few programmes, such as Horizon 2020 health funding and the European Innovation Council, quickly issuing coronavirus calls to researchers and innovators.
But could we make those efforts permanent, setting up a standing network of innovators and researchers who could respond quickly to government calls for new ideas and solutions in an emergency – whether for wildfires, earthquakes, cyberattacks, pandemics or other disasters? Could this network be a kind of emergency stockpile of "deep tech" ideas in AI, imaging, detection, big data, biotech and other fields? This Science|Business public webcast conference will explore the possibilities.
The Speakers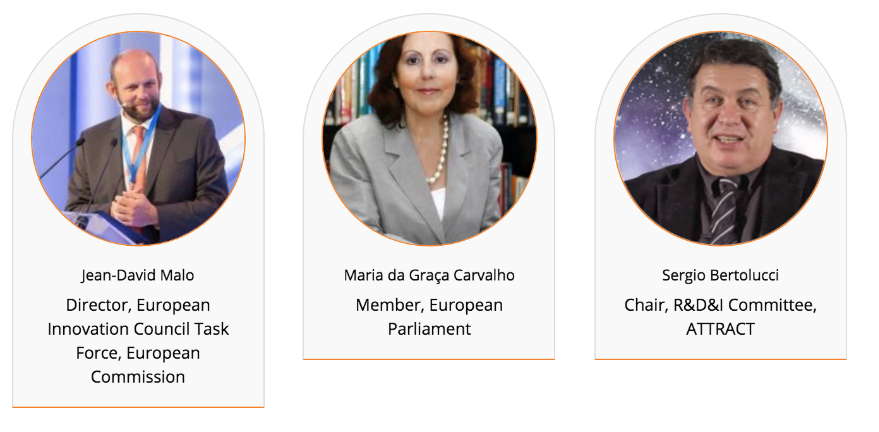 ---
Rapid R&I Force: Post-COVID, can we create a reserve force of deep-tech innovation? A Science | Business webcast conference, supported by ATTRACT (8th of June, 15:00-16:00 CET) In the COVID-19 crisis, we have all seen how important it is to have a ready supply of smart researchers, clever innovators and entrepreneurial companies with disruptive ideas […]