Our consortium partners from the European industrial research management association – EIRMA – are pleased to announce the next special remote edition of their Annual Conference 2021 with Innovation Research Interchange – IRI (USA) and the participation of the European Commission.
The event "Innovation & Sustainability towards the Next Normal" will be held online on the 19 and 20 of May 2021.
The full programme is available here
Don't miss this great networking opportunity to meet potential Industry partners!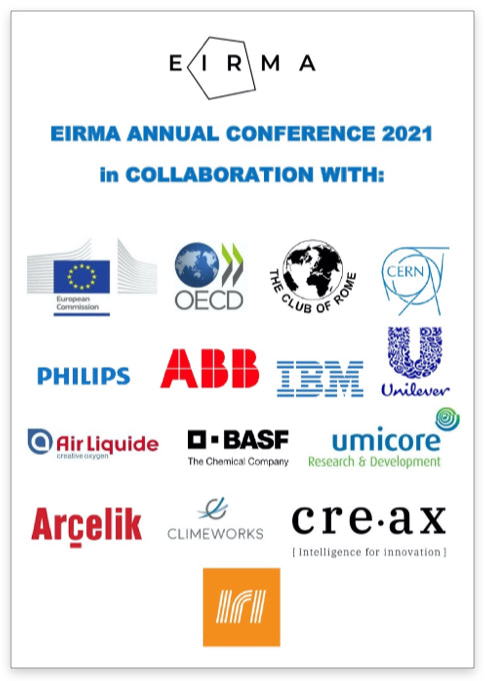 ---

About EIRMA
EIRMA is a member-led, independent, non -profit organisation that gives a European perspective on the global management of applied R&D and innovation. Its membership includes over 90 major companies and several SMEs, based in over 20 countries and operating in a wide variety of sectors. The Association enables frank discussion between practitioners and the exchange of practical experience with people who face similar challenges. Any company carrying out R&D and/or innovation in Europe can join EIRMA and benefit from these opportunities to learn from others and to test their ideas and approaches by presenting them to peers.
Our consortium partners from the European industrial research management association – EIRMA – are pleased to announce the next special remote edition of their Annual Conference 2021 with Innovation Research Interchange – IRI (USA) and the participation of the European Commission. The event "Innovation & Sustainability towards the Next Normal" will be held online on […]