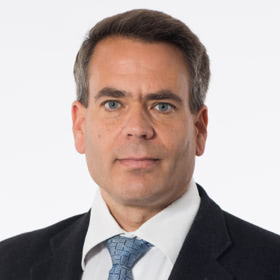 Professor of Information Systems, ESADE Business School
Role in ATTRACT
Member, Project Consortium Board
Jonathan Wareham is Professor of Information Systems and Former Dean of Faculty and Research at ESADE Business & Law School. Founder of the ESADE Institute for Innovation and Knowledge Management, he serves on a number of advisory boards of non-governmental agencies.
Wareham advises social entrepreneurs, as well as several European governing bodies that inform and facilitate European innovation and scientific policy. Prof. Wareham is involved in collaborations with the City of Barcelona and the European Union. He has organised key interdisciplinary research conferences including the European Conference on Information Systems (ECIS), considered the premier information systems event in the European region.
Wareham's research has been published, or is forthcoming, in over 80 refereed journals and proceedings such as: Organization Science; Decision Sciences; MIS Quarterly; Decision Support Systems; IEEE Transactions on Engineering Management; IEEE Computer; Journal of Medical Internet Research; Journal of the American Society for Information Science and Technology; International Journal of Medical Informatics.
His research focuses on technology platforms as well as other software eco-systems, considering their financial sustainability, scalability and quality control. Specifically, he investigates their appropriate governance, structures and rules that both foster stability and provide scope for coming up with new solutions.
Wareham serves as Senior Editor of MIS Quarterly and has held/holds editorial positions with Information Systems Research, Journal of Information Technology, Journal of the Association for Information Systems, Information & Organization and Journal of Strategic Information Systems.