About ATTRACT phase 2
The story so far—and what's coming next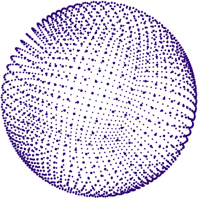 1. Learn about ATTRACT phase 1

Identifying breakthrough technologies from fundamental research

In 2018, the European Commission (EC)'s Horizon 2020 Programme funded ATTRACT phase 1, which supported 170 breakthrough technology concepts in the domain of detection and imaging technologies across Europe. The projects were each granted €100,000 in seed funding to create a proof-of-concept.

The programme's co-innovation approach seeks to act as a bridge between two communities – research and industry – with apparently different motivations and goals for undertaking research and development and innovation (R&D&I). This approach hinges on:

The identification of win-win opportunities for both research and industrial actors, during the very early stages of the innovation value chain (i.e. the so-called early Technology Readiness Level (TRL) phases, typically 1 to 4, Fig. 1).
The strengthening of mutual trust, cooperation and interdisciplinary blending, along the later stages of the innovation cycle (i.e. TRL 4 and beyond).

The hypothesis, which will be tested in ATTRACT phase 2, is whether the overall benefit of co-innovation provides:

The shortening of time for ideas and concepts generated by fundamental science to produce a tangible benefit for industry and society.
The enhanced generation and availability of cutting-edge commercialised instruments that advance fundamental science.

Detection and imaging technologies were selected because:

The scientific mission of many national and European research institutes, as well as their associated R&D communities, is strongly coupled with the development of breakthrough detection and imaging technology.
Detection and imaging technologies are – and will be – at the core of future industrial developments (e.g. IoT, AI, VR) that will enable future paradigms (e.g. smart cities, autonomous transport, sustainable agriculture, personalised healthcare).
The story so far—and what's coming next

The ATTRACT Consortium uses public funding to lower the intrinsic risk that breakthrough technology bears as it moves along technology readiness levels (TRLs) and reaches private investment and the market.

Lowering risk is achieved in two phases (Fig. 2):

Risk absorption (ATTRACT phase 1): ~TRLs 1 to 4.
Risk reduction (ATTRACT phase 2): ~TRLs 4 to 7.

After reaching a stage around TRL 7, breakthrough technologies – thanks to public funding – will have been sufficiently de-risked to become more attractive to private funders. At this point, ATTRACT phase 2 will be completed, and private investment will help to commercialise new products and services for society.

During ATTRACT phase 2, data will be collected and analysed for a socio-economic study. This will assess whether ATTRACT phases 1 and 2 succeeded in streamlining the element of "chance" when upscaling breakthrough technology concepts.

The study will provide useful insights on whether a potential scaling of ATTRACT phases 1 and 2 to other research fields would provide significant and quantifiable value for Europe. It will also provide interesting knowledge about how breakthrough technologies can overcome the "valley of death" (Fig. 3):

For science policy, ATTRACT phase 2 offers an opportunity for studying the construction of an innovation ecosystem. In this context, ATTRACT phase 1 was mainly focused on identifying and initiating interlinks among a community of actors. ATTRACT phase 2 will focus on consolidating these interlinks (Fig. 4):

Phase 2 will also scale up activities involving young innovators. During ATTRACT phase 1, 100 young innovators interacted with some of the projects and then conceptualised and prototyped new technological solutions linked to the UN Sustainable Development Goals. Now, in phase 2, 400 young innovators will be involved.
Upscaling the 'Young Innovator and Entrepreneurs' pilot

One of the activities in ATTRACT phase 2 is the upscaling of the 'Young Innovator and Entrepreneurs' pilot from ATTRACT phase 1, in which students from Aalto and Esade applied design thinking methodologies to some of the ATTRACT projects' technologies to solve societal challenges.

Using the three existing pilot locations at Aalto, Esade and CERN from ATTRACT phase 1 as starting locations, phase 2 will increase the number of universities and students applying design thinking methodologies to selected projects.

The inclusion of student projects in ATTRACT phase 2 is designed to create a new generation of researchers who perceive co-innovation between academia, research infrastructures, and commercial organisations as a natural way of working.

The student projects are intended to foster a stronger entrepreneurial culture across Europe that uses the concepts and resulting technologies created for research purposes as the starting point for developing products and services for our citizens.
4. Socio-economic studies

Evaluating the benefits of deep-tech for Europe's economy

ATTRACT phase 2 will include socio-economic studies to investigate the micro and macro socio-economic impact of ATTRACT on Europe. The studies, coordinated by Esade Business School, will investigate and identify:

Critical factors for vibrant innovation ecosystems
Best practices to embed the ATTRACT paradigm across the detection and imaging landscape, and to reduce its reliance on public sector funding
Europe-wide conditions and requirements that will turn the upscaling of breakthrough technologies into drivers of social inclusiveness, gender equality, skills development and the reduction of geographical disparities.

The socio-economic studies will provide further proof of the various industrial, financial, education and cultural spill-over effects from the construction and operation of research infrastructures to policymakers, companies and public citizens.

ATTRACT phase 2 will launch an open call for specialists to carry out several studies. Each will involve individuals and organisations with expertise in researching the socio-economic impacts of big research infrastructures and innovation ecosystems.

The conclusions of the studies will become an important input for national and European policymakers in the development of future research and innovation policies.